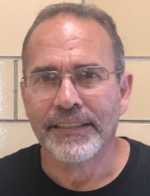 Position

Strength Coach

Hometown

Pittsburgh, PA

High School

Wilkinsburg

College

Millersville University
Staff Bio
Coach DeLeonardis is in his 13th year as Strength and Conditioning Coach at Wellsboro. His interest in lifting began when he was in high school and was reignited when his sons played football in high school.
Coach DeLeonardis ran track in elementary school, high school, and college; his main events were the 100, 200, and 4x100 relay. He and his wife moved to Wellsboro when he accepted a teaching job with the Intermediate Unit, teaching Special Education for 17 years. He earned his Reading Specialist Certification and Masters in Education from Mansfield University. In 1992 he took the position as a Reading Specialist at the Don Gill Elementary School for one year.
In 1993 he accepted a first grade teaching position in Wellsboro, where he taught until his retirement in 2009.
Coach DeLeonardis and his wife have lived in Wellsboro since 1976, and have three children who were all involved in sports in Wellsboro.